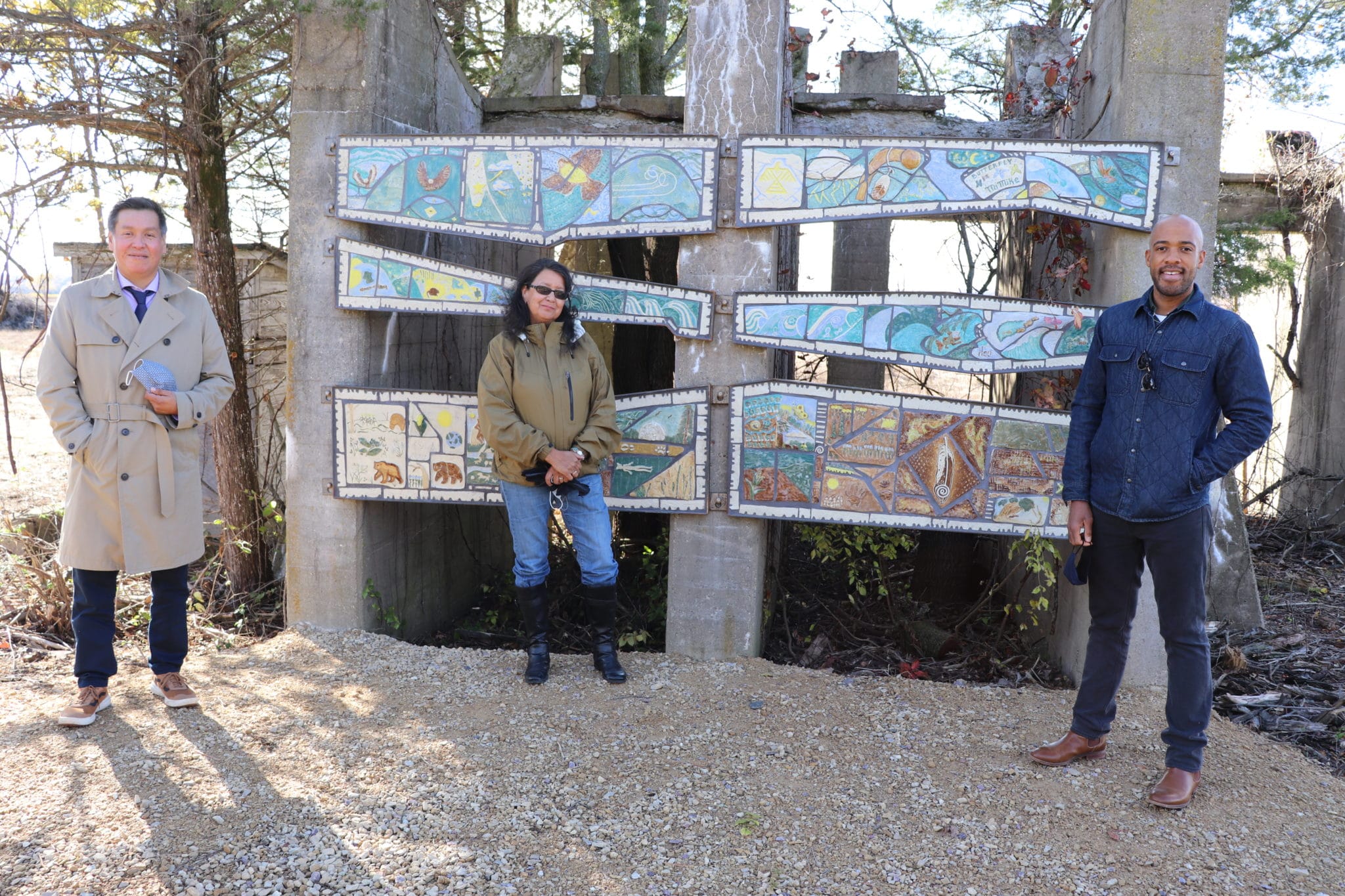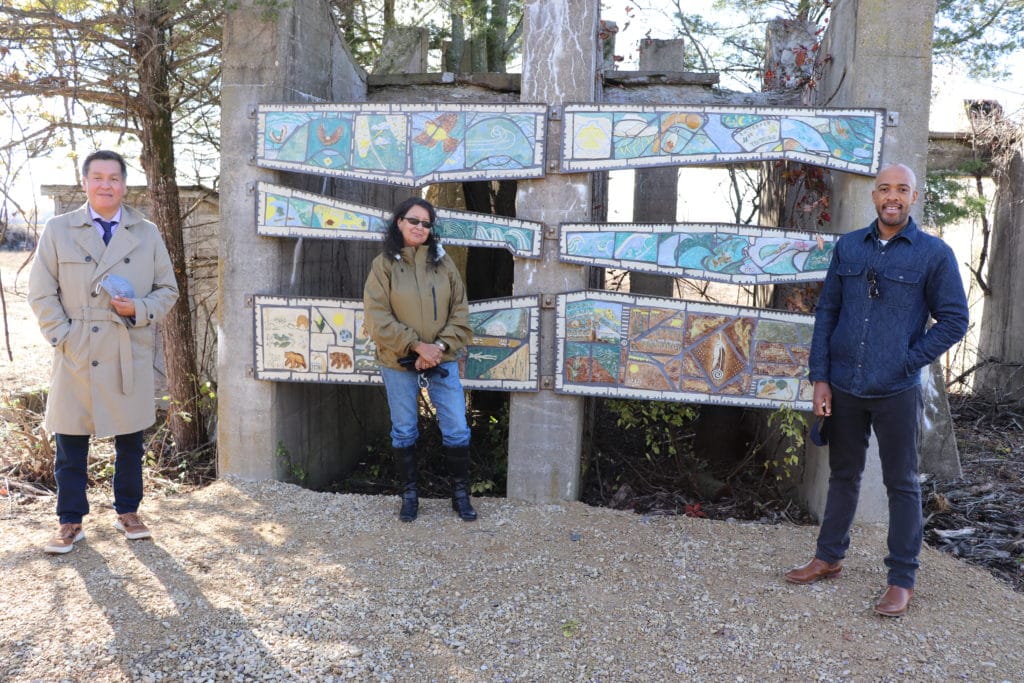 Ho-Chunk Nation President Marlon WhiteEagle and Wisconsin Lt. Gov. Mandela Barnes wanted to observe Indigenous Peoples' Day, Monday, Oct. 12, in a nature setting, one that represents the history of the Ho-Chunk people.
President WhiteEagle and Lt. Gov. Barnes met on Ho-Chunk land, the site of the former Badger Ammunition Plant, along with artist Melanie Tallmadge Sainz, to give a few moments of reflection at the mural "Earth, Sky, Water."
The mural is located along the Great Sauk Trail, a blacktop path used for walking and bicycling.
Tallmadge Sainz created the mural, which has three layers of two murtals each. The top layer is the sky, the middle layer is water, and the bottom layer is earth.
"I came here today to celebrate Indigenous Peoples' Day," said Lt. Gov. Barnes. "I try my best to get out to experience culture in many different ways, especially our tribes in Wisconsin because their rich history is going to guide our past and our future."
Lt. Gov. Barnes said he enjoyed being outside with nature, an appropriate way to observe Indigenous Peoples' Day.
"This is one piece I wated to have a chance to see for myself," he said. "I absolutely enjoyed the mural. I enjoyed the views – the beautiful scenery, the beautiful landscape we got here. So, I'm happy to be here and I'm looking forward to coming back."